Posted on 08-18-17, 04:42 pm by

ModMaker

(rev. 12 by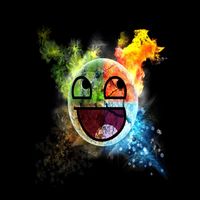 ModMaker on 09-14-18, 02:23 am)
blarg
This is how you can run Super Mario ReMaker on Mac






Step 1: Install wine and Winebottler here


Step 2: Install Super Mario Remaker here


Step 3: On your desktop, in the menu bar (highest area on mac) click Go then Downloads you should see a folder that says "Super Mario ReMaker"


Step 4: Drag the folder to your desktop.


Step 5: Open the folder and click SuperMarioReMaker.exe


Step 6: You will see a pop up that says "You are about to open the wine file. What would you like to do with it?"


Step 7: If its not already highlighted click Run Directly in ... don't click anything besides that.


Step 8: Click Go


Step 9: Then wait.. Don't click anything until it loads!


Step 10:Then enjoy!