EDIT AGAIN: This method doesn't work.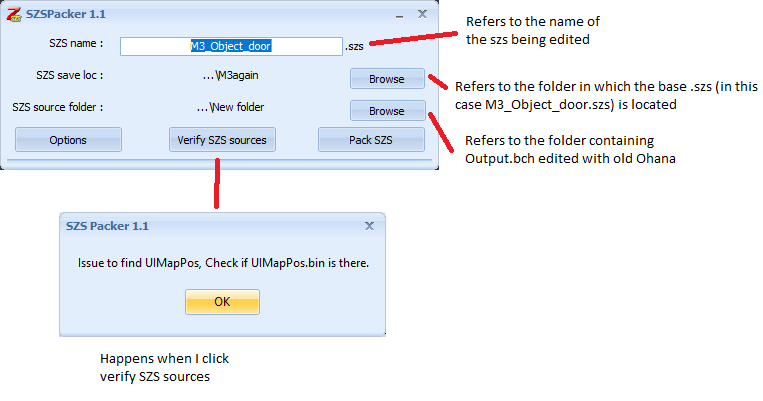 Even if you set all of the paths and names correctly, the edited .szs file will not load in-game.

When you load the .szs into Ohana Rebirth, the file contained in it is Output.bch

When you're done editing it in the original Ohana and use SZSPacker to reinsert the bch, if you open the szs in Rebirth the new filename inside is now file_0000.bch instead of Output.bch

I'm not sure if that's the reason why it won't load in-game, but following this tutorial didn't work for me.

The only things I managed to change in-game were editing the ground and some other tiles using Kukkii for the .ctpk TileData textures, and replacing .bcstm music files.