So I went through every character in both /content/Model and /content/BossNfp/ (I even made a list as I went on), and yet I still cant find characters like Cat Mario, Cat Peach, or the Totem Link costumes ANYWHERE in the files! This is really strange...
Not only that, but some images turn all... weird.. when imported. For example, this is what my costume is supposed to look like:

and yet when I select my image in the editor this happens: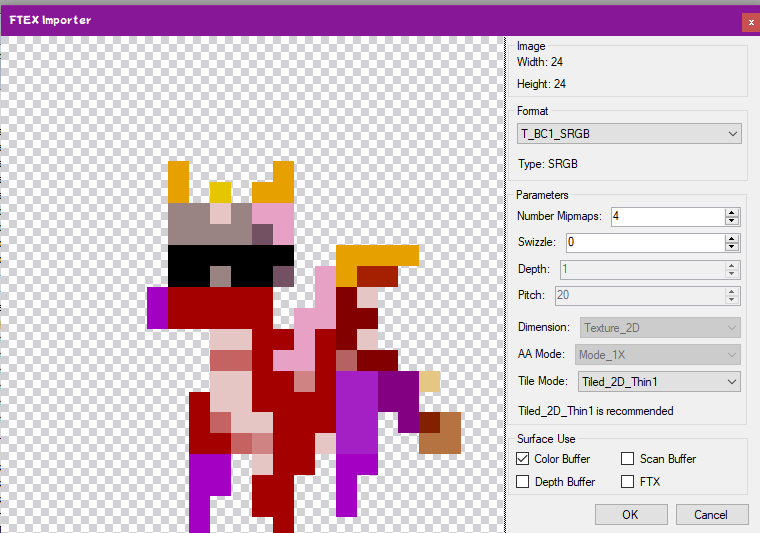 I changed the image type and that seemed to work, but in-game, the costume reverts back to the original if I face left.
Ugh, so many problems... I know this all sounds harsh or whatever, but this tutorial has actually helped quite a lot. Help on these two things, though, would be great.
_________________________