You wake up in the morning..
You're a small youtuber, around 1k subs with a dedicated following..
Last night, you just published your new Super Mario Maker video..
But you wake up only to find out that you received a copyright strike from..
Nintendo?! You're giving them free advertising and you're getting punished for it?
Well, this mod might help out a bit.
This simple mod removes most of the ingame music so you
can wake up to something other than copyright strikes.
Download Today!
Wii U Download
--- Credits ---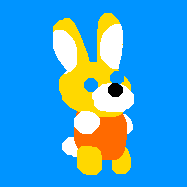 Buntendo

UPDATE!

Removed the P-Switch files, so the original P-Switch music should play. (Requested by TheNawab)
_________________________


Discord - Buntendo#4069
Twitter - @buntendoswitch
Switch - SW-7334-1776-1312