Welcome to our new installment of "What's up", the newsletter for Mario Making Mods, Super Mario Maker & now, a new special game!
- First off, we have refined our staff team. Our new mods are sks316,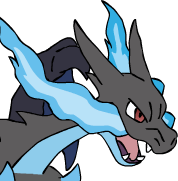 wrathsoffire76
& Buntendo.
- The way Buntendo was promoted was through a staff application process which was done on our discord server. Only a select 2 were allowed.
- "Wait, two? Who could be the second person?" That person would be tee. Currently, he isn't a moderator and is still in his try out phase.
- Thanks to our new community events schedule, we will now be receiving "What's up" entries at the first of every month instead of the middle of the month, meaning that July will not be receiving a new entry. This holds true for every month except for May, where we will do it on the 17th because that's the birthday of Mario Making Mods.
- Speaking of community events, we will be having a Super Smash Bros for Nintendo 3DS tournament soon. Keep in touch with the discord server if you want to know more.
- Our Discord bot, MaryO, will now be getting a new feature: Forum connectivity. This will allow you to, for example, see other peoples profiles. Of course, that person will need to link his Mario Making Mods account to Discord. Check the Edit Profile page in order to do so.
- To celebrate Nintendo's latest E3, we have played E3 bingo on our discord server. The results are as shown:
_These are calculated by Tee_
I have 8 points with one full bingo.
TheNawab has 7 points with no bingo.
Wrathofire has 7 points with no bingo.
Tee got 5 points with no bingo.
I've decided to drop out of this one. So winners are TheNawab & wrathoffire with 1000 coins.
I've also decided to give participation points. Tee will get 100 coins.
Super Mario Maker
- Mario Making Mods is now hosting a community mod. Check [this](
https://mariomods.net/thread/635-mario-making-mods-community-mod#post4535
) thread for more information.
- Super Mario Maker: Vanilla Revamped will receive a new release on the 26th.
- Tierage's forum themes from Mario Making Mods, has been [ported](
https://mariomods.net/thread/616-tierage-s-forum-in-super-mario-maker
) to Super Mario Maker
- A new [monochrome theme](
https://mariomods.net/thread/624-monochrome-theme
) has been in beta. Time to go back to the days of pong.
- New Super Mario Bros. Wii [is now in Super Mario Maker](
https://mariomods.net/thread/623-nsmbw-in-smm-v1-0-beta
)
Super Mario Odyssey
- That's right folks. We've partnered up with Hefty & the Super Mario Odyssey Hacking Hub to have an official forum for Super Mario Odyssey Modding. A link to their discord server can be found on our Discord Server (or the Frequently Asked Questions page whenever I find time to rewrite that)
- With LayeredFS modding now being possible, you can now test your new mods on your Nintendo Switch. Because the exploit is using a hardware exploit, you can use this on any switch firmware, no matter if its the latest or the oldest.
- Both Yuzu and Ryujinx can boot Super Mario Odyssey, however, not in a playable state. If you'd like to try mods, you can indeed test them on your switch with the hardware exploit! It's pretty easy, you can enable RCM to access them with a paperclip even.
- GRAnimated has done quite some Super Mario Odyssey mods lately. Check it out here:
GRAnimated's Super Mario Odyssey Mods
Monthly Riddle
What kind of coat can you only put on when it's wet?